Addressing Emotion and Culture in the Fight Against Fake News
***BEFORE YOU REGISTER FOR THIS ON-DEMAND WEBINAR PLEASE REVIEW IMPORTANT REGISTRATION INFORMATION BELOW***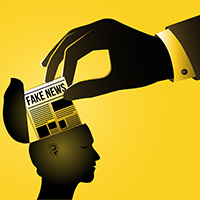 Misinformation—or fake news—has exploded across the world over the past few years, with serious social and political implications. It undermines our trust in public information by exploiting our personal beliefs, emotions, and identities, thereby triggering responses that expand social divides and encourage us to resist competing claims. Solutions require more than just providing the public with the skills and tools for determining the truthfulness of claims; they also require resources for addressing the social and emotional impacts of misinformation.
In this on-demand webinar, you learn about a library-led research project that is designing new digital literacy approaches for combating misinformation. This project, funded by the US National Science Foundation, is creating tools and resources that librarians can use to address misinformation more holistically as the informational, emotional, and social problem that it is. Members of the project team share resources and findings from the first year of the project, and describe ways that your library can get involved in future work.
Originally presented August 9, 2023.
Learning Outcomes
At the conclusion of this on-demand webinar, participants will be able to:
Understand the role that emotion and local culture play in shaping fake news and misinformation;
Understand limitations of existing digital literacy approaches for addressing misinformation;
Follow ongoing research that is transforming how libraries design and implement digital literacy programming; and
Become involved in, and take advantage of, this research.
Who Should Attend
This on-demand webinar is intended for all public library staff with an interest in programming that addresses misinformation..
Panelists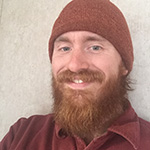 Dr. Jason Young is a senior research scientist and affiliate assistant professor at the University of Washington Information School in Seattle, with affiliations to the Technology & Social Change Group (TASCHA), the Center for an Informed Public (CIP), and the Jackson School of International Studies. His work explores the politics that shape what forms of knowledge come to matter within different socio-cultural contexts. He holds a PhD in Geography from the University of Washington Department of Geography.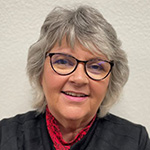 Jennifer Ashby has been the director of Asotin County Library in Clarkston, WA, since 2001. She has a BA from Whitman College and an MLS from the University of Arizona. She began her career at Lewis Clark State College where she held many different positions, culminating in associate professor/instruction librarian for which she was given the President's Award for Excellence in Teaching. In addition to advocating against censorship and misinformation, she has been successful in bringing innovative ideas and programs to a small community. Jennifer was involved in the Digital Inclusion Cohort of the IMLS Accelerating Promising Practices grant. As a result of this grant project, she and a colleague developed a replicable model for publishing local open data, implemented a Digital Navigator Program at Asotin County Library, and took the lead in convening the Asotin County Broadband Action Team.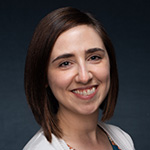 After earning a BA in Cultural Anthropology and French from Western Washington University in Bellingham, WA, Jenny Cole began her public service career as an AmeriCorps national service member in Austin, TX. After coaching first-generation college applicants through the admissions process, she moved overseas to become an English teacher in South Korea. While there, Jenny reconnected with her love of libraries and realized that her passion for community service and lifelong learning could be combined in public library work. After completing her MLIS from the University of Pittsburgh, Jenny returned to Washington State, where she worked for seven years as the adult services librarian and then teen librarian at the Burlington Public Library. Jenny now serves as the assistant library director of the same library, which is located in a rural area about an hour north of Seattle.
Important Registration Information
Log into or create your ALA eLearning account
An ALA eLearning account is required to register. Don't have an account? Create one for free by going to the "Log in" menu located at the top right corner of your screen. No membership is required to create the account.
Redeem your signup code to complete your registration
Once you've registered for this on-demand webinar, a signup code will be added to your ALA eLearning account and emailed to you. Find the signup code on your signup code page, then redeem it on your account's dashboard to complete your enrollment in this on-demand webinar.
Review the ALA eLearning FAQ if you need more information.
Accommodations
This on-demand webinar is closed captioned in English (United States).
If you have a physical or communication need that may affect your access to this on-demand webinar, please contact us at plawebinars@ala.org or 800-545-2433 ext. 5PLA (5752) prior to registering so we can attempt to provide appropriate accommodations.
Tech Requirements
To play this on-demand webinar you should use a browser with native HTML5 support. Please use the most up-to-date version available of Chrome, Safari, Firefox, Opera, or Edge. A fast Internet connection and computer is recommended.
Contact
This webinar is presented by the Public Library Association (PLA), a division of the American Library Association (ALA).
If you have questions or problems accessing a recording, send a message to plawebinars@ala.org or call 800-545-2433 ext. 5PLA (5752).