Don't Let the Bed Bugs Bite: Prevention and Treatment in Public Libraries
***BEFORE YOU REGISTER FOR THIS ON-DEMAND WEBINAR PLEASE REVIEW IMPORTANT REGISTRATION INFORMATION BELOW***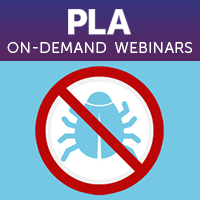 So, your library has discovered bed bugs in your facility or collections. Or maybe your library is lucky and hasn't yet had a bed bug introduction, but you'd like to be prepared if and when that introduction happens, so you're not trying to have months' worth of policy discussions in a few hours or days. This on-demand webinar will provide everything you need to know, from identifying bed bugs, to ways they are introduced into the library, to treatment and mitigation options that will help you protect your library's facilities and collections on a daily basis. Libraries around the country and world have successfully dealt with bed bugs—you can too!
Originally presented October 28, 2015.
Learning Outcomes
At the conclusion of this on-demand webinar, participants will be able to:
Know how to identify bed bugs and the signs that materials have been in a home with bed bugs;
Recognize the problem areas in facilities and collections that staff should pay close attention to every day, in order to prevent bed bug introductions from becoming infestations; and
Understand treatment and mitigation options to protect facilities and collections.
Who Should Attend
This on-demand webinar is intended for all library staff, but particularly those in administration, as well as those working with collections, facilities, and circulation.
Panelists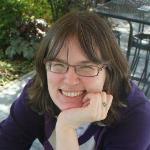 Sarah Kittrell is the Collection Development Division manager for the Wichita (Kans.) Public Library. While she hates bed bugs with a fiery burning passion, she is happy to share everything she's learned about them with other libraries who are just experiencing their first introduction, or commiserate with those who have unfortunately already become familiar with the critters.
Important Registration Information
Log into or create your ALA eLearning account
An ALA eLearning account is required to register. Don't have an account? Create one for free by going to the "Log in" menu located at the top right corner of your screen. No membership is required to create the account.
Redeem your signup code to complete your registration
Once you've registered for this on-demand webinar, a signup code will be added to your ALA eLearning account and emailed to you. Find the signup code on your signup code page, then redeem it on your account's dashboard to complete your enrollment in this on-demand webinar.
Review the ALA eLearning FAQ if you need more information.
Accommodations
This on-demand webinar is closed captioned in English (United States).
If you have a physical or communication need that may affect your access to this on-demand webinar, please contact us at plawebinars@ala.org or 800-545-2433 ext. 5PLA (5752) prior to registering so we can attempt to provide appropriate accommodations.
Tech Requirements
To play this on-demand webinar you should use a browser with native HTML5 support. Please use the most up-to-date version available of Chrome, Safari, Firefox, Opera, or Edge. A fast Internet connection and computer is recommended.
Contact
This webinar is presented by the Public Library Association (PLA), a division of the American Library Association (ALA).
If you have questions or problems accessing a recording, send a message to plawebinars@ala.org or call 800-545-2433 ext. 5PLA (5752).