Community-Driven Approaches to Neighborhood History, from Analog to Digital
***BEFORE YOU REGISTER FOR THIS ON-DEMAND WEBINAR PLEASE REVIEW IMPORTANT REGISTRATION INFORMATION BELOW***
A PLA 2022 Virtual Conference On-Demand Session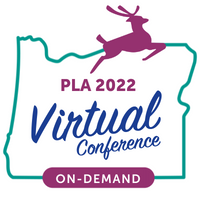 The Boston Research Center, a public-academic partnership between the Boston Public Library and Northeastern University Library, supports community-driven history to bring underrepresented stories to a larger audience. This partnership enables both institutions to deepen relationships with community groups by partnering on neighborhood history projects. In this interactive session, learn how public and academic libraries can empower community members to add their lived experiences to the historical record, creating a more inclusive history.
Originally presented as part of the PLA 2022 Virtual Conference on March 24, 2022.
Learning Outcomes
At the conclusion of this on-demand webinar, participants will be able to:
Identify opportunities for authentically collaborative community partnerships focused on local history;
Apply inclusive and collaborative design principles to oral history projects in public libraries; and
Design inclusive projects that incorporate multiple modes of creation and delivery.
Panelists
Dory Klein is the Community History and Digitization Specialist at the Boston Public Library. In this role, Dory works with organizational partners and individuals in Boston neighborhoods to co-design and develop projects that bring Boston's deep neighborhood and community histories to light. Previously, she was the librarian and archivist at Lewis Ginter Botanical Garden in Richmond, Virginia, and she also served as the map librarian at the Norman B. Leventhal Map Center at the BPL.
Amanda Rust is the Associate Director for Services in the Digital Scholarship Group at Northeastern University Library. Prior to that she held various positions at Bunker Hill Community College, Harvard University, and the University of Florida. Her work focuses on infrastructure for digital humanities and community archives, and she has presented or written on topics like website design, post-custodial archives, special collections and Wikipedia, digital humanities, and, most recently, inclusive information systems.
Important Registration Information
Log into or create your ALA eLearning account
An ALA eLearning account is required to register. Don't have an account? Create one for free by going to the "Log in" menu located at the top right corner of your screen. No membership is required to create the account.
Redeem your signup code to complete your registration
Once you've registered for this on-demand webinar, a signup code will be added to your ALA eLearning account and emailed to you. Find the signup code on your signup code page, then redeem it on your account's dashboard to complete your enrollment in this on-demand webinar.
Review the ALA eLearning FAQ if you need more information.
Accommodations
This on-demand webinar is closed captioned in English (United States).
If you have a physical or communication need that may affect your access to this on-demand webinar, please contact us at plawebinars@ala.org or 800-545-2433 ext. 5PLA (5752) prior to registering so we can attempt to provide appropriate accommodations.
Tech Requirements
To play this on-demand webinar you should use a browser with native HTML5 support. Please use the most up-to-date version available of Chrome, Safari, Firefox, Opera, or Edge. A fast Internet connection and computer is recommended.
Contact
This webinar is presented by the Public Library Association (PLA), a division of the American Library Association (ALA).
If you have questions or problems accessing a recording, send a message to plawebinars@ala.org or call 800-545-2433 ext. 5PLA (5752).