How Data and Mapping Help Libraries Meet Their Patrons' Needs
***BEFORE YOU REGISTER FOR THIS ON-DEMAND WEBINAR PLEASE REVIEW IMPORTANT REGISTRATION INFORMATION BELOW***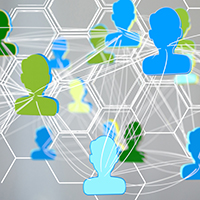 King County Library System (KCLS) is a 50-branch library system encompassing urban, suburban, and rural areas outside Seattle. Understanding the multifaceted diversity of the KCLS service area is essential to offering programs and services that are responsive to local community needs and interests. Exploring and mapping socially-oriented data has been a starting point in community discovery for KCLS staff for several years. Using PolicyMap, staff have access to data on topics that are meaningful in the public library context, at levels of granularity that are useful for both system-wide and branch-specific decision-making. Using real-world examples, this on-demand webinar demonstrates how KCLS staff have used PolicyMap to better understand their communities, develop services that are responsive to local and regional needs, and allocate library resources in alignment with organizational values.
Originally presented October 8, 2019.
Learning Outcomes
At the conclusion of this on-demand webinar, participants will be able to:
Understand how community data can inform development of library services;
Choose data that is relevant to their library's mission and values; and
Explore and map data about their communities using PolicyMap.
Who Should Attend
This on-demand webinar is intended for library directors, administrators, and library staff responsible for developing programs, services, or collections.
Panelists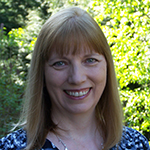 Lisa Fraser is the organizational performance project manager at King County (WA) Library System (KCLS). Lisa has worked for KCLS for 15 years, starting as an adult services librarian before moving into an administrative role that combines her love for data and commitment to public service. She holds an MLIS from University of Washington and a Master's in International Administration from the School for International Training in Vermont. Prior to becoming a librarian, she worked in higher education, first with international students and then with at-risk freshmen. Lisa has taught public library advocacy and planning and marketing for libraries at the University of Washington Information School, and has edited and contributed to several professional publications.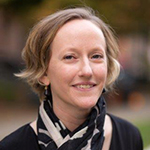 As the vice president of data and content development for PolicyMap (Philadelphia, PA), Elizabeth Nash provides the strategic vision for PolicyMap's data and content creation. Elizabeth is responsible for devising and managing the data and content roadmap and for leading two teams including data development and content, and data client services. She combines a strong understanding of statistical methods with an expertise in demographic data and GIS analysis. Elizabeth joined PolicyMap in 2007 and was instrumental in developing the underlying data and designing the functionality of the various PolicyMap products. She holds a Bachelor's in History with a Minor in Mathematics from Bryn Mawr College and a Master's in City and Regional Planning from the Bloustein School of Planning and Public Policy at Rutgers University. Elizabeth sits on the board of the Association of Public Data Users and serves on the Federal Reserve Board's community leaders forum.
Important Registration Information
Log into or create your ALA eLearning account
An ALA eLearning account is required to register. Don't have an account? Create one for free by going to the "Log in" menu located at the top right corner of your screen. No membership is required to create the account.
Redeem your signup code to complete your registration
Once you've registered for this on-demand webinar, a signup code will be added to your ALA eLearning account and emailed to you. Find the signup code on your signup code page, then redeem it on your account's dashboard to complete your enrollment in this on-demand webinar.
Review the ALA eLearning FAQ if you need more information.
Accommodations
This on-demand webinar is closed captioned in English (United States).
If you have a physical or communication need that may affect your access to this on-demand webinar, please contact us at plawebinars@ala.org or 800-545-2433 ext. 5PLA (5752) prior to registering so we can attempt to provide appropriate accommodations.
Tech Requirements
To play this on-demand webinar you should use a browser with native HTML5 support. Please use the most up-to-date version available of Chrome, Safari, Firefox, Opera, or Edge. A fast Internet connection and computer is recommended.
Contact
This webinar is presented by the Public Library Association (PLA), a division of the American Library Association (ALA).
If you have questions or problems accessing a recording, send a message to plawebinars@ala.org or call 800-545-2433 ext. 5PLA (5752).