Millennials Haven't Ruined Book Club: Hosting a Book Club for Millennials
***BEFORE YOU REGISTER FOR THIS ON-DEMAND WEBINAR PLEASE REVIEW IMPORTANT REGISTRATION INFORMATION BELOW***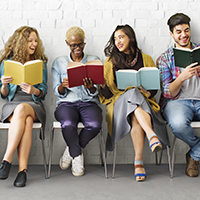 According to Pew Research Center, millennials (22–37-year-olds) are the most likely generation of Americans to use public libraries, with 53% of millennials saying they used a library or bookmobile in the previous 12 months, as of fall 2016. However, most millennials are "high use, low contact" patrons, meaning they interact in person with the library very little. So how do we get them through our doors and interacting with the library on a deeper level? Start with programming!
In this on-demand webinar, representatives of West Palm Beach (FL) Public Library's book club for millennials—cleverly titled "Millennials Ruin Book Club"—will teach you how to start a book club for millennials, how to get them through the door, and how to keep them coming back. It will cover all stages of book club management, including planning, marketing, facilitating, and sustainability. We will discuss books clubs in non-traditional formats and settings, including the "no-required-book" model and hosting the club outside the library walls, all with the goal of engaging an age group that doesn't often engage with library programs.
Originally presented November 14, 2019.
Learning Outcomes
At the conclusion of this on-demand webinar, participants will be able to:
Define their library's goals and plan to create a millennial book club;
Identify tools and strategies to successfully market their book club to millennials; and
Apply a non-traditional book club model.
Who Should Attend
This on-demand webinar is intended for public library staff at all levels, with particular relevance for programming librarians.
Panelists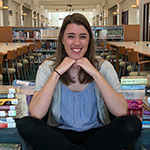 Emily Sniegowski is a millennial and reference librarian at the Mandel Public Library of West Palm Beach, FL. Before earning her MLIS from the University of Illinois at Urbana-Champaign, she was a high school English teacher for 2 years in Quincy, IL. She is now in her second year of being a reference librarian in West Palm Beach, where she manages the library's social media, designs print marketing materials, does collection development, and co-runs the book club for millennials, Millennials Ruin Book Club. In her spare time, she is the archival manager for the Harry Potter fan site MuggleNet.com and loves going to Disney World all the time now that she lives in Florida.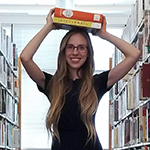 Bethany Oudersluys is a millennial and reference librarian at the Mandel Public Library of West Palm Beach, FL. After completing her MLIS at Dominican University (River Forest, IL) in 2014, she moved to Florida and hasn't looked back since. Bethany has worked in all types of libraries including public, academic, special (museum), and archives. When she's not reading, she's most likely taking pictures of things for the 'gram.
Important Registration Information
Log into or create your ALA eLearning account
An ALA eLearning account is required to register. Don't have an account? Create one for free by going to the "Log in" menu located at the top right corner of your screen. No membership is required to create the account.
Redeem your signup code to complete your registration
Once you've registered for this on-demand webinar, a signup code will be added to your ALA eLearning account and emailed to you. Find the signup code on your signup code page, then redeem it on your account's dashboard to complete your enrollment in this on-demand webinar.
Review the ALA eLearning FAQ if you need more information.
Accommodations
This on-demand webinar is closed captioned in English (United States).
If you have a physical or communication need that may affect your access to this on-demand webinar, please contact us at plawebinars@ala.org or 800-545-2433 ext. 5PLA (5752) prior to registering so we can attempt to provide appropriate accommodations.
Tech Requirements
To play this on-demand webinar you should use a browser with native HTML5 support. Please use the most up-to-date version available of Chrome, Safari, Firefox, Opera, or Edge. A fast Internet connection and computer is recommended.
Contact
This webinar is presented by the Public Library Association (PLA), a division of the American Library Association (ALA).
If you have questions or problems accessing a recording, send a message to plawebinars@ala.org or call 800-545-2433 ext. 5PLA (5752).