Outside the Box Programs
***BEFORE YOU REGISTER FOR THIS ON-DEMAND WEBINAR PLEASE REVIEW IMPORTANT REGISTRATION INFORMATION BELOW***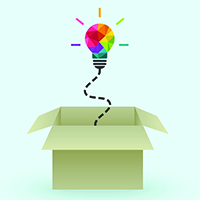 Learn how to grow beyond traditional programming and implement new approaches perfect for your library. Understand how to introduce unique programs to better engage your community without putting too much stress on the budget. This on-demand webinar presents approaches to reinvigorate classic programs by creatively integrating technology, stealthily provide skill building and learning opportunities, and highlight existing library services—all in a fun, interactive environment. Best of all, you'll walk away with ready-to-replicate program ideas that can be customized for your unique library users.
Originally presented December 12, 2019.
Learning Outcomes
At the conclusion of this on-demand webinar, participants will be able to:
Replicate successful programs with any size of library or budget;
Create programs with confidence; and
Promote library services to the community through adult programming.
Who Should Attend
This on-demand webinar is intended for public library staff at all levels, with particular relevance for those who plan programs.
Panelists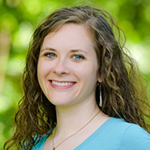 Shoshana Frank is an adult services librarian at the Naperville (IL) Public Library. When she is not reviewing for Booklist, Shoshana is busy creating a wide array (from book clubs to technology to escape rooms) of adult programs. She adores sharing the vast library services through promotional programs, outreach, and everyday conversations. Outside of the library Shoshana is an avid community volunteer and world traveler.
Important Registration Information
Log into or create your ALA eLearning account
An ALA eLearning account is required to register. Don't have an account? Create one for free by going to the "Log in" menu located at the top right corner of your screen. No membership is required to create the account.
Redeem your signup code to complete your registration
Once you've registered for this on-demand webinar, a signup code will be added to your ALA eLearning account and emailed to you. Find the signup code on your signup code page, then redeem it on your account's dashboard to complete your enrollment in this on-demand webinar.
Review the ALA eLearning FAQ if you need more information.
Accommodations
This on-demand webinar is closed captioned in English (United States).
If you have a physical or communication need that may affect your access to this on-demand webinar, please contact us at plawebinars@ala.org or 800-545-2433 ext. 5PLA (5752) prior to registering so we can attempt to provide appropriate accommodations.
Tech Requirements
To play this on-demand webinar you should use a browser with native HTML5 support. Please use the most up-to-date version available of Chrome, Safari, Firefox, Opera, or Edge. A fast Internet connection and computer is recommended.
Contact
This webinar is presented by the Public Library Association (PLA), a division of the American Library Association (ALA).
If you have questions or problems accessing a recording, send a message to plawebinars@ala.org or call 800-545-2433 ext. 5PLA (5752).