Summer Reading Badges: A Twist on Summer Reading
***BEFORE YOU REGISTER FOR THIS ON-DEMAND WEBINAR PLEASE REVIEW IMPORTANT REGISTRATION INFORMATION BELOW***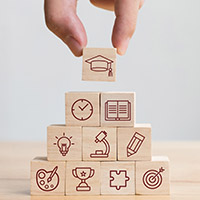 Hear how one small-town library re-envisioned their summer learning approach to increase their impact, expand their patron base, and grow community awareness. In 2019, the Robert R. Jones Public Library District in Coal Valley, IL introduced a badge system to their summer learning program, which motivates children to learn and develop daily reading habits through a sense of achievement and public recognition. In addition to quadrupling program attendance, the results of the new badge system included maximizing enjoyment and engagement, capturing the interest of learners, and increasing circulation. Receive all of the tips, tricks, and advice to confidently implement a similar program in their library this summer!

Originally presented April 15, 2020.
Learning Outcomes
At the conclusion of this on-demand webinar, participants will be able to:
Identify current trends and best practices in summer learning programs;
Understand the role and importance of summer reading badges; and
Gain confidence to implement a summer reading badge program in their own library.
Who Should Attend
This on-demand webinar is intended for children and youth services library professionals, programming managers, and program developers.
Panelists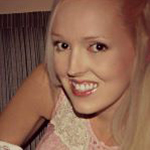 Victoria Blackmer is the assistant director of the Robert R. Jones Public Library District in Coal Valley, IL. Named an ALA Emerging Leader for 2020, she is an inventive library and information management professional driven to find new creative solutions through the development, implementation, and improvement of innovative programs, resources, technology, and services.
Important Registration Information
Log into or create your ALA eLearning account
An ALA eLearning account is required to register. Don't have an account? Create one for free by going to the "Log in" menu located at the top right corner of your screen. No membership is required to create the account.
Redeem your signup code to complete your registration
Once you've registered for this on-demand webinar, a signup code will be added to your ALA eLearning account and emailed to you. Find the signup code on your signup code page, then redeem it on your account's dashboard to complete your enrollment in this on-demand webinar.
Review the ALA eLearning FAQ if you need more information.
Accommodations
This on-demand webinar is closed captioned in English (United States).
If you have a physical or communication need that may affect your access to this on-demand webinar, please contact us at plawebinars@ala.org or 800-545-2433 ext. 5PLA (5752) prior to registering so we can attempt to provide appropriate accommodations.
Tech Requirements
To play this on-demand webinar you should use a browser with native HTML5 support. Please use the most up-to-date version available of Chrome, Safari, Firefox, Opera, or Edge. A fast Internet connection and computer is recommended.
Contact
This webinar is presented by the Public Library Association (PLA), a division of the American Library Association (ALA).
If you have questions or problems accessing a recording, send a message to plawebinars@ala.org or call 800-545-2433 ext. 5PLA (5752).