How to Be a Webinar Superstar!
***BEFORE YOU REGISTER FOR THIS ON-DEMAND WEBINAR PLEASE REVIEW IMPORTANT REGISTRATION INFORMATION BELOW***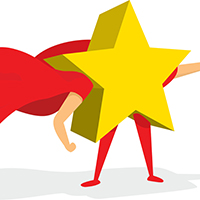 Find yourself working remotely these days? Or perhaps you already do work remotely but are looking for a way to amp up your online delivery game? In this on-demand session, Dr. Steve Yacovelli shares his best practices for both creating and delivering stellar online meeting content. From creating your visuals and story for your audience to delivering your message live to your audience, these tips will make anyone wanting to polish their webinar delivery shine like a superstar.
Originally presented May 20, 2020.
Learning Outcomes
At the conclusion of this on-demand webinar, participants will be able to:
Identify strategies for creating high quality content for online presentations;
Understand key considerations and effective practices for delivering webinar content; and
Gain confidence in delivering successful presentations online.
Who Should Attend
This on-demand webinar is appropriate for public library staff at all levels, with particular relevance for staff with limited experience developing and delivering online presentations.
Panelists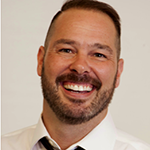 Dr. Steve Yacovelli ("The Gay Leadership Dude") is owner and principal of TopDog Learning Group, LLC, a learning and development, leadership, change management, and diversity and inclusion consulting firm based in Orlando, FL, USA, with affiliates across the globe. With over twenty-five years' experience in leadership, strategy, organizational learning, and communication, Steve is a rare breed of professional that understands the power of using academic theory and applying it to the corporate setting to achieve business results. Oh, and he's quite fond of dogs, too.
Important Registration Information
Log into or create your ALA eLearning account
An ALA eLearning account is required to register. Don't have an account? Create one for free by going to the "Log in" menu located at the top right corner of your screen. No membership is required to create the account.
Redeem your signup code to complete your registration
Once you've registered for this on-demand webinar, a signup code will be added to your ALA eLearning account and emailed to you. Find the signup code on your signup code page, then redeem it on your account's dashboard to complete your enrollment in this on-demand webinar.
Review the ALA eLearning FAQ if you need more information.
Accommodations
This on-demand webinar is closed captioned in English (United States).
If you have a physical or communication need that may affect your access to this on-demand webinar, please contact us at plawebinars@ala.org or 800-545-2433 ext. 5PLA (5752) prior to registering so we can attempt to provide appropriate accommodations.
Tech Requirements
To play this on-demand webinar you should use a browser with native HTML5 support. Please use the most up-to-date version available of Chrome, Safari, Firefox, Opera, or Edge. A fast Internet connection and computer is recommended.
Contact
This webinar is presented by the Public Library Association (PLA), a division of the American Library Association (ALA).
If you have questions or problems accessing a recording, send a message to plawebinars@ala.org or call 800-545-2433 ext. 5PLA (5752).