From Management to Engagement: Skilled Volunteers in Public Libraries
***BEFORE YOU REGISTER FOR THIS ON-DEMAND WEBINAR PLEASE REVIEW IMPORTANT REGISTRATION INFORMATION BELOW***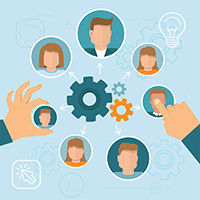 We often hear about "skilled volunteerism" but what does it mean and how can it help to build capacity in your library? How do you plan for and recruit skilled volunteers? What changes might you need to make to your traditional volunteer services to be successful with skilled volunteers?
During this on-demand webinar, hear from libraries who participated in the "Get Involved: Powered by Your Library" volunteerism initiative. Learn about their successes and how to plan your next move.
Originally presented July 22, 2015.
Learning Outcomes
At the conclusion of this on-demand webinar, participants will be able to:
Understand why they need to move from traditional volunteer management to volunteer engagement;
Know how to plan for and find skilled volunteers to expand library capacity; and
Be able to articulate the seven success elements for volunteer engagement programs.
Who Should Attend
This on-demand webinar is intended for all public library staff.
Panelists
Carla Lehn began her career as a VISTA Volunteer. As library programs consultant for the California State Library, Carla assists libraries with volunteer, board, and community development issues. In addition to her role with California's volunteer-based Library Literacy Service, Carla leads the statewide volunteerism initiative "Get Involved: Powered by Your Library." The project's dual purpose is to recruit high impact volunteers to share their skills, and through those relationships, engage them as strong library supporters. Carla has authored several published articles on volunteerism, as well as the California State Library's book Volunteer Involvement in California Libraries: Best Practices. She recently contributed a chapter called "Leading Big Volunteer Operations" for the book Volunteer Engagement 2.0: Ideas and Insights Changing the World.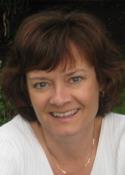 Joan Young is the analyst of volunteer services at the San Jose (Calif.) Public Library where she leads the library's volunteerism efforts. Joan has been a key player in California's "Get Involved: Powered by Your Library" initiative and serves as a regional network leader and part of the training team for the project.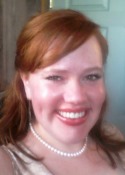 Amy Campbell is a reference librarian at the Marshall Public Library in Pocatello, Idaho. She has a keen eye for ways to engage volunteers and has been a key player in a four state effort to design scalable approaches to the "Get Involved: Powered by Your Library" initiative for other states.
Important Registration Information
Log into or create your ALA eLearning account
An ALA eLearning account is required to register. Don't have an account? Create one for free by going to the "Log in" menu located at the top right corner of your screen. No membership is required to create the account.
Redeem your signup code to complete your registration
Once you've registered for this on-demand webinar, a signup code will be added to your ALA eLearning account and emailed to you. Find the signup code on your signup code page, then redeem it on your account's dashboard to complete your enrollment in this on-demand webinar.
Review the ALA eLearning FAQ if you need more information.
Accommodations
This on-demand webinar is closed captioned in English (United States).
If you have a physical or communication need that may affect your access to this on-demand webinar, please contact us at plawebinars@ala.org or 800-545-2433 ext. 5PLA (5752) prior to registering so we can attempt to provide appropriate accommodations.
Tech Requirements
To play this on-demand webinar you should use a browser with native HTML5 support. Please use the most up-to-date version available of Chrome, Safari, Firefox, Opera, or Edge. A fast Internet connection and computer is recommended.
Contact
This webinar is presented by the Public Library Association (PLA), a division of the American Library Association (ALA).
If you have questions or problems accessing a recording, send a message to plawebinars@ala.org or call 800-545-2433 ext. 5PLA (5752).