Equal Access for Every Ability
***BEFORE YOU REGISTER FOR THIS ON-DEMAND WEBINAR PLEASE REVIEW IMPORTANT REGISTRATION INFORMATION BELOW***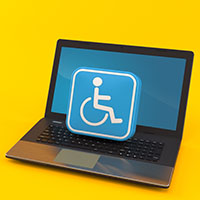 The mission of every public library centers around providing access to information and services to everyone who visits its branches; but increasingly patrons are interacting with libraries through apps, social media, and websites.
Is your library's digital front door as easy to enter as your physical one? Are there virtual obstacles that make your library less inviting to visitors with limited abilities?
Originally presented June 2, 2020
Learning Outcomes
At the conclusion of this on-demand webinar, participants will be able to:
Empathize with the most common website-related challenges for individuals with various disabilities;
Understand that online accessibility is more than a standard to comply with, but is a crucial avenue to reach and serve communities; and
Create an accessibility plan to audit, test, and redesign web properties that impede access to persons with disabilities.
Who Should Attend
This on-demand webinar is intended for library directors, administrators, and website editors.
Panelists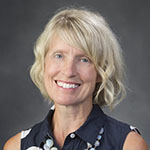 Terri Carroll is the director of communications, innovation, and strategy at Toledo Lucas County (OH) Public Library (TLCPL). She joined the library leadership team in November 2017 after previously serving in leadership roles in higher education. She is working to position TLCPL as an unmissable positive presence in the community by focusing on creative and consistent brand deployment. Her expertise in creating, managing and evaluating branded content across multiple communication channels is increasing community awareness of and engagement with TLCPL.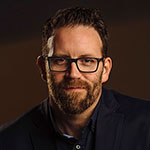 Bill Sattler is a founding partner and interactive/print creative director at Madhouse Creative in Toledo, OH. Graduating from Kent State University with a degree in Visual Communication Design, Bill has expanded his capabilities beyond a traditional print/illustration background and helped move Madhouse towards the multimedia design agency it is today. Raised and ingrained with an entrepreneurial blue-collar work ethic, Bill appreciates a hard day's work and the satisfaction it brings when a project comes to life. Results driven, not process-obsessed. Push the boundaries of traditional design and get it done on time and on budget, that's Bill's mantra and something he tries to impart on all of his team members.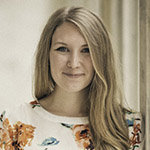 Emily Callahan is a designer/developer at Madhouse Creative in Toledo, OH where she specializes in front-end design, branding, and creative copywriting. Her background in both digital and print design positions her to work collaboratively with clients throughout the creative process and create well-considered, inclusive systems. Emily holds a BFA in Visual Communication Design from Kent State University.
Important Registration Information
Log into or create your ALA eLearning account
An ALA eLearning account is required to register. Don't have an account? Create one for free by going to the "Log in" menu located at the top right corner of your screen. No membership is required to create the account.
Redeem your signup code to complete your registration
Once you've registered for this on-demand webinar, a signup code will be added to your ALA eLearning account and emailed to you. Find the signup code on your signup code page, then redeem it on your account's dashboard to complete your enrollment in this on-demand webinar.
Review the ALA eLearning FAQ if you need more information.
Accommodations
This on-demand webinar is closed captioned in English (United States).
If you have a physical or communication need that may affect your access to this on-demand webinar, please contact us at plawebinars@ala.org or 800-545-2433 ext. 5PLA (5752) prior to registering so we can attempt to provide appropriate accommodations.
Tech Requirements
To play this on-demand webinar you should use a browser with native HTML5 support. Please use the most up-to-date version available of Chrome, Safari, Firefox, Opera, or Edge. A fast Internet connection and computer is recommended.
Contact
This webinar is presented by the Public Library Association (PLA), a division of the American Library Association (ALA).
If you have questions or problems accessing a recording, send a message to plawebinars@ala.org or call 800-545-2433 ext. 5PLA (5752).