Responding to COVID Closures with Digital eCard Access: A County Library Case Study
***BEFORE YOU REGISTER FOR THIS ON-DEMAND WEBINAR PLEASE REVIEW IMPORTANT REGISTRATION INFORMATION BELOW***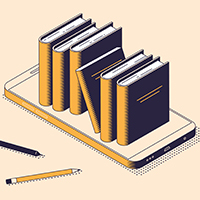 The onslaught of the COVID pandemic has brought significant changes to how libraries offer services to their community, including the ability to allow new cardholders access to e-resources and virtual programs during building closures. As part of its response to the pandemic, the staff at Sarasota County (FL) Libraries accelerated the launch of their digital library card ("eCard") offering. The library had to reconsider long-standing policies, identify technology constraints and considerations, address issues of service area and availability to non-residents of the county, and determine how to promote the newly available eCard. Working together, the library systems and marketing staff were able to leverage their ILS and marketing platforms to create and launch their eCard within a few weeks of branches being closed to the public.
In this on-demand webinar, learn about the ins and outs of developing and launching digital library cards, including how to identify goals and patron needs; develop and prepare communication strategies; create policies to meet a rapidly changing environment; determine system issues; and utilize marketing technology to collect performance data and target communication. The on-demand webinar concludes with key learnings from the eCard launch and results of patron activity.
Originally presented September 23, 2020.
Learning Outcomes
At the conclusion of this on-demand webinar, participants will be able to:
Identify market audience for digital cards;
Understand the benefits and issues of issuing eCards; and
Identify and measure key performance indicators associated with issuing eCards and ongoing use.
Who Should Attend
This on-demand webinar is intended for library directors and administrators, systems librarians, marketing staff, public services and access staff, and circulation staff who wish to increase their understanding of the topic.
Panelists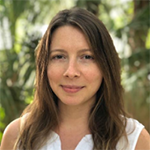 Heather Gorman has worked in academic, public, and school libraries for almost ten years. She is currently the digital services librarian at Sarasota County (FL) Libraries and Historical Resources, focusing on services and programs delivered to public through digital means.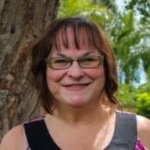 Angela Hunek has worked in libraries for twenty-seven years, seventeen of those as circulation supervisor, then on to technical specialist, and finally ILS system administrator at Sarasota County (FL) Libraries and Historical Resources.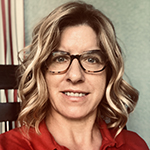 Andrea Taylor, technology coordinator at Sarasota County (FL) Libraries and Historical Resources, has over twenty years of librarianship experience. Starting out as a children's librarian, she has worked in all areas of the public library with the last twelve years focusing on technology and its place in public libraries.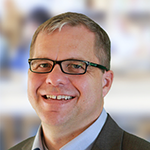 Ted Fons is vice president of technology at Patron Point in Dublin, OH. He is a librarian with his MLS from Syracuse University with twenty-plus years serving libraries and the organizations that support them. A globally-recognized expert in library workflows and bibliographic metadata, Ted most recently held the position of executive director of data services at OCLC. Previously, he was a senior product manager and director of customer services at Innovative Interfaces.
Important Registration Information
Log into or create your ALA eLearning account
An ALA eLearning account is required to register. Don't have an account? Create one for free by going to the "Log in" menu located at the top right corner of your screen. No membership is required to create the account.
Redeem your signup code to complete your registration
Once you've registered for this on-demand webinar, a signup code will be added to your ALA eLearning account and emailed to you. Find the signup code on your signup code page, then redeem it on your account's dashboard to complete your enrollment in this on-demand webinar.
Review the ALA eLearning FAQ if you need more information.
Accommodations
This on-demand webinar is closed captioned in English (United States).
If you have a physical or communication need that may affect your access to this on-demand webinar, please contact us at plawebinars@ala.org or 800-545-2433 ext. 5PLA (5752) prior to registering so we can attempt to provide appropriate accommodations.
Tech Requirements
To play this on-demand webinar you should use a browser with native HTML5 support. Please use the most up-to-date version available of Chrome, Safari, Firefox, Opera, or Edge. A fast Internet connection and computer is recommended.
Contact
This webinar is presented by the Public Library Association (PLA), a division of the American Library Association (ALA).
If you have questions or problems accessing a recording, send a message to plawebinars@ala.org or call 800-545-2433 ext. 5PLA (5752).