Reimagining School Partnership Programs during the Pandemic
***BEFORE YOU REGISTER FOR THIS ON-DEMAND WEBINAR PLEASE REVIEW IMPORTANT REGISTRATION INFORMATION BELOW***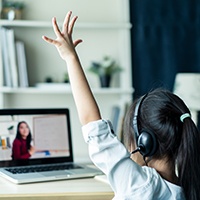 At a time when education, including school and library use, are dramatically impacted by the COVID‑19 pandemic, the Orange County Library System in Orlando, FL reimagined its school partnership program to adapt to their community's needs. Learn how they transformed their existing school services into virtual services, including their liaison program, storytelling visits, field trips, parent presentations, and school library card drives. Discover how the library engaged staff in their changing roles by providing templates, training, and a discussion forum to support them. Through a thoughtful approach and great reflexes, the outcome of the library's virtual school services has increased accessibility and participation rather than diminished it. For example, the number of schools participating in their digital school library card drive increased by 42% in 2020. This on-demand webinar will help you better position your library as a partner of educators in their most challenging moment.

Originally presented April 28, 2021.
Learning Outcomes
At the conclusion of this on-demand webinar, participants will be able to:
List at least three new ways they can partner with schools when in-person visits are off the table;
Describe ways they can support staff in their role as a school liaison; and
Increase accessibility and inclusiveness by providing virtual school services.
Who Should Attend
This on-demand webinar is relevant for library directors, youth services managers, children's and young adult librarians, outreach coordinators, and school liaisons who want to learn about new partnership developments.
Panelists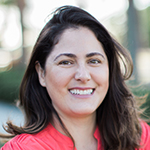 Natalie Houston, youth services manager for the Orange County Library System, in Orlando, FL, is a Florida native and proud to work for her hometown library since 2009 and serve the growing and diverse community. She previously worked for the Leesburg Public Library in Lake County, FL, giving her the perspective of a big city and a small town. She also has organizational leader experience as a former branch manager.
Natalie has presented at the Libraries of the Future, Florida Library Association, and Florida Association for Media Educators conferences, frequently speaking about school and library partnerships. Her publications include chapters in Library Youth Outreach: 26 Ways to Connect with Children Young Adults and Their Families, Bringing the Arts into the Library, and Building a Foundation for Teen Services. Natalie has an undergraduate degree from the University of Miami and a Masters of Library Science degree from the University of South Florida.
Important Registration Information
Log into or create your ALA eLearning account
An ALA eLearning account is required to register. Don't have an account? Create one for free by going to the "Log in" menu located at the top right corner of your screen. No membership is required to create the account.
Redeem your signup code to complete your registration
Once you've registered for this on-demand webinar, a signup code will be added to your ALA eLearning account and emailed to you. Find the signup code on your signup code page, then redeem it on your account's dashboard to complete your enrollment in this on-demand webinar.
Review the ALA eLearning FAQ if you need more information.
Accommodations
This on-demand webinar is closed captioned in English (United States).
If you have a physical or communication need that may affect your access to this on-demand webinar, please contact us at plawebinars@ala.org or 800-545-2433 ext. 5PLA (5752) prior to registering so we can attempt to provide appropriate accommodations.
Tech Requirements
To play this on-demand webinar you should use a browser with native HTML5 support. Please use the most up-to-date version available of Chrome, Safari, Firefox, Opera, or Edge. A fast Internet connection and computer is recommended.
Contact
This webinar is presented by the Public Library Association (PLA), a division of the American Library Association (ALA).
If you have questions or problems accessing a recording, send a message to plawebinars@ala.org or call 800-545-2433 ext. 5PLA (5752).