Libraries as Climate Resilience Hubs: Working with Your Community to Take Action
***BEFORE YOU REGISTER FOR THIS ON-DEMAND WEBINAR PLEASE REVIEW IMPORTANT REGISTRATION INFORMATION BELOW***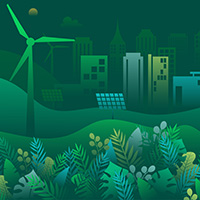 The impacts of climate change are already being felt by communities across the world. By embedding sustainable decision making into their policies and actions, libraries can become leaders in building community resilience against threats due to climate change. In this on-demand webinar, members of the Sustainable Libraries Initiative (SLI) present case studies from libraries that have integrated triple-bottom-line ideals into the heart of their institutional decision making and, as a result, have transformed their organizations. These examples will show how sustainable best practices within the library can be promoted as a model for other community organizations. Sharing resources and information with community members and working together with community partners can serve to elevate the library's position as an important stakeholder in planning for an uncertain future. Learn about SLI and its step-by-step guide to incorporating sustainable decision-making strategies into library policies and practice to bring about transformational change.
Originally presented July 13, 2022.
Learning Outcomes
At the conclusion of this on-demand webinar, participants will be able to:
Understand how to work towards making their libraries and communities more resilient in the face of climate change;
Identify community organizations to partner with to plan for weather- and climate-related effects in their community; and
Understand the unique position of libraries as leaders in their community by demonstrating organizational decision making that addresses the current and future impacts of climate change.
Who Should Attend
This on-demand webinar is intended for all public library staff, administration, and directors.
Panelists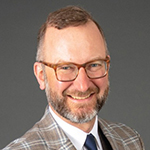 Matthew Bollerman is the CEO of the Hauppauge (NY) Public Library. Matt previously was director at the Westhampton Free Library in Westhampton Beach, NY, where he helped construct a new $7.8 million LEED Gold building that was recognized by Library Journal in their "New Landmark Libraries" issue. Named a Library Journal Mover & Shaker in 2020, Matt was also recognized by the New York Library Association with their 2014 Outstanding Service to Libraries Award. Matt is co-founder of the Sustainable Libraries Initiative and the American Library Association Sustainability Roundtable Councilor. He is passionate about public libraries' ability to help regenerate their communities.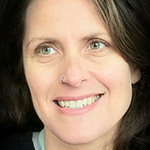 Annemarie Gordon is the sustainability coordinator for the Sustainable Libraries Initiative and the Suffolk Cooperative Library System in Bellport, NY. A recent graduate of University at Buffalo's MILS program, she has served as a library trustee and worked in libraries as an AmeriCorps member.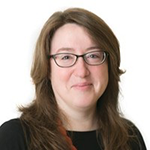 Rebekkah Smith Aldrich, MLS, LEED AP, is the executive director of the Mid-Hudson Library System (MHLS) in Poughkeepsie, NY. Prior to this role, Rebekkah was the MHLS coordinator for library sustainability, assisting sixty-six member libraries in the areas of governance, management, funding, and facilities since 1998. Rebekkah is a certified Sustainable Building Advisor (NaSBA), Leadership in Energy & Environmental Design Accredited Professional (LEED AP), and holds an advanced certificate in Public Library Administration from the Palmer School of Library and Information Science at Long Island University.
Rebekkah is the library sustainability columnist for Library Journal; author of Sustainable Thinking: Ensuring Your Library's Future in an Uncertain World and Resilience, both published by ALA Editions; and author of the Handbook for New Public Library Directors in New York State and co-author of the Handbook for Library Trustees in New York State. She is a Library Journal Mover & Shaker and chair of the ALA Council Committee on Sustainability.
Important Registration Information
Log into or create your ALA eLearning account
An ALA eLearning account is required to register. Don't have an account? Create one for free by going to the "Log in" menu located at the top right corner of your screen. No membership is required to create the account.
Redeem your signup code to complete your registration
Once you've registered for this on-demand webinar, a signup code will be added to your ALA eLearning account and emailed to you. Find the signup code on your signup code page, then redeem it on your account's dashboard to complete your enrollment in this on-demand webinar.
Review the ALA eLearning FAQ if you need more information.
Accommodations
This on-demand webinar is closed captioned in English (United States).
If you have a physical or communication need that may affect your access to this on-demand webinar, please contact us at plawebinars@ala.org or 800-545-2433 ext. 5PLA (5752) prior to registering so we can attempt to provide appropriate accommodations.
Tech Requirements
To play this on-demand webinar you should use a browser with native HTML5 support. Please use the most up-to-date version available of Chrome, Safari, Firefox, Opera, or Edge. A fast Internet connection and computer is recommended.
Contact
This webinar is presented by the Public Library Association (PLA), a division of the American Library Association (ALA).
If you have questions or problems accessing a recording, send a message to plawebinars@ala.org or call 800-545-2433 ext. 5PLA (5752).