Designed with You in Mind: Creating an Inclusive Library Space
***BEFORE YOU REGISTER FOR THIS ON-DEMAND WEBINAR PLEASE REVIEW IMPORTANT REGISTRATION INFORMATION BELOW***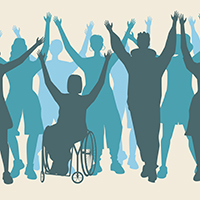 Have you ever wondered how you can provide or expand services and advocate for patrons with disabilities? Do you want to expand programming, accessibility, and outreach to this population but don't know where to start?
People with disabilities are often an overlooked population in our communities, and libraries play a pivotal role for this population as a way to fully participate in society. In this on-demand webinar, learn best practices for providing disability services. Be guided through the process to create or expand these services in your library, for all ages and for any budget. Also learn about assistive technology options, and how to advocate with your administration and staff for inclusion of these services.
If you're new to disability services, if you have gotten a start but need to know where to go now, or if you're a veteran interested in sharing ideas, then this on-demand webinar is for you!
Originally presented August 4, 2021.
Learning Outcomes
At the conclusion of this on-demand webinar, participants will be able to:
Build awareness of physical/tangible and digital/virtual accessibility;



Identify strategies for building community responsive outreach practices; and
Advocate for these services to administration and stakeholders.
Who Should Attend
This on-demand webinar is intended for all public library staff, especially those with some knowledge of the topic who want to increase their understanding.
Panelists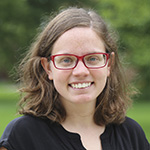 Kelsey McLane is currently the library services specialist working with students and faculty at Goshen College in Indiana. The bulk of her job is working with the Academic Success Center to ensure that students with disabilities have equal access to education using online accessibility tools. Over the past twelve years in libraries, Kelsey has worked with different ages and multiple organizations to expand services to patrons with disabilities. When not researching adaptive needs services, she is chasing after a toddler and baby and trying to keep her house plants alive.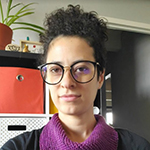 Elena Cabodevilla has been doing library work in the Denver metro area for seven years—one year as a paraprofessional middle school librarian and six with Arapahoe Libraries. Elena's library work is informed by their training in counseling, gender studies, sociology, and multiculturalism. As the inclusive outreach specialist, Elena coordinates the Library for All program at Arapahoe Libraries, a social and craft program open to anyone who wishes to attend and created with adult patrons with intellectual and developmental disabilities in mind.

Important Registration Information
Log into or create your ALA eLearning account
An ALA eLearning account is required to register. Don't have an account? Create one for free by going to the "Log in" menu located at the top right corner of your screen. No membership is required to create the account.
Redeem your signup code to complete your registration
Once you've registered for this on-demand webinar, a signup code will be added to your ALA eLearning account and emailed to you. Find the signup code on your signup code page, then redeem it on your account's dashboard to complete your enrollment in this on-demand webinar.
Review the ALA eLearning FAQ if you need more information.
Accommodations
This on-demand webinar is closed captioned in English (United States).
If you have a physical or communication need that may affect your access to this on-demand webinar, please contact us at plawebinars@ala.org or 800-545-2433 ext. 5PLA (5752) prior to registering so we can attempt to provide appropriate accommodations.
Tech Requirements
To play this on-demand webinar you should use a browser with native HTML5 support. Please use the most up-to-date version available of Chrome, Safari, Firefox, Opera, or Edge. A fast Internet connection and computer is recommended.
Contact
This webinar is presented by the Public Library Association (PLA), a division of the American Library Association (ALA).
If you have questions or problems accessing a recording, send a message to plawebinars@ala.org or call 800-545-2433 ext. 5PLA (5752).