State-Wide Collaborative Virtual Programming with Illinois Libraries Present
***BEFORE YOU REGISTER FOR THIS ON-DEMAND WEBINAR PLEASE REVIEW IMPORTANT REGISTRATION INFORMATION BELOW***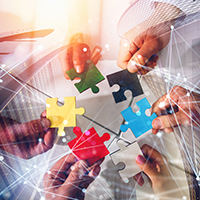 The pandemic changed the way we approach both virtual programs and collaboration. Illinois Libraries Present is a collaboration across public libraries in Illinois to provide high quality virtual programming to adult patrons state-wide. Creating an equitable model that works for small town rural libraries to large suburban libraries, Illinois Libraries Present is made up of over 100 libraries across the state of Illinois. Learn about the project from inception, to interest survey collection, committee formation, intergovernmental agreements, contracts with presenters, execution—and all the things they learned along the way!
Originally presented June 8, 2022.
Learning Outcomes
At the conclusion of this on-demand webinar, participants will be able to:
Know the process of creating a new collaboration across 100+ different public libraries;



Create an equitable funding and membership model; and
Communicate about virtual programming collaborations

.



Who Should Attend
This on-demand webinar is intended for public library staff involved in programming events, or with an interest in programming and presentation at public libraries, who want to increase their understanding of the topic.
Panelists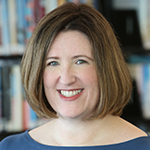 Kate Hall is the executive director of the Northbrook (IL) Public Library after serving as director at the New Lenox (IL) Public Library and in various youth services positions in the Chicagoland area for over twenty years. In her decade as a library director, Kate has been in leadership positions in state and national library groups including the American Library Association, Illinois Library Association, and Reaching Across Illinois Library System. She has chaired and served on the Committee for Director's University, an intensive training for new Illinois public library directors. Kate is the recipient of the 2021 Illinois Library Association Librarian of the Year Award and is a founding member of the newly launched Illinois Libraries Present, a new statewide joint programming cooperative. She is the co-author of The Public Library Director's Toolkit and The Public Library Director's HR Toolkit published by ALA Editions. Most importantly, she is the devoted servant of one very demanding cat.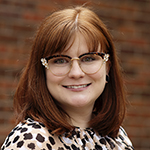 Shalyn Rodriquez is the assistant director and children's services manager at Shorewood-Troy Public Library (STPL) in Illinois. In her ten years with STPL, she has worked in every area except cataloging. All ages programming has always been a focus and she has used this interest to help implement strong family programming across the teen and adult services and children's services departments. She loves leading storytimes (when she has time) and working with her amazing team at STPL and Illinois Libraries Present! In her spare time, Shalyn loves spending time with her family—especially imaginative playtime with her two-year-old!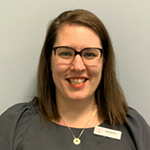 Alexandra Skinner is the manager of adult services at Oak Park (IL) Public Library , and has 15 years of experience working in public libraries. In her time as a manager overseeing programming for adults, she has helped establish virtual programming procedures and best practices. Her previous presentations include collaborative library programming and sunsetting long-time library programs. She never leaves the house or office without her water-bottle and knitting in her bag.
Important Registration Information
Log into or create your ALA eLearning account
An ALA eLearning account is required to register. Don't have an account? Create one for free by going to the "Log in" menu located at the top right corner of your screen. No membership is required to create the account.
Redeem your signup code to complete your registration
Once you've registered for this on-demand webinar, a signup code will be added to your ALA eLearning account and emailed to you. Find the signup code on your signup code page, then redeem it on your account's dashboard to complete your enrollment in this on-demand webinar.
Review the ALA eLearning FAQ if you need more information.
Accommodations
This on-demand webinar is closed captioned in English (United States).
If you have a physical or communication need that may affect your access to this on-demand webinar, please contact us at plawebinars@ala.org or 800-545-2433 ext. 5PLA (5752) prior to registering so we can attempt to provide appropriate accommodations.
Tech Requirements
To play this on-demand webinar you should use a browser with native HTML5 support. Please use the most up-to-date version available of Chrome, Safari, Firefox, Opera, or Edge. A fast Internet connection and computer is recommended.
Contact
This webinar is presented by the Public Library Association (PLA), a division of the American Library Association (ALA).
If you have questions or problems accessing a recording, send a message to plawebinars@ala.org or call 800-545-2433 ext. 5PLA (5752).