Informing Parents and Families About Recommended COVID-19 Vaccines for Children
***BEFORE YOU REGISTER FOR THIS ON-DEMAND WEBINAR PLEASE REVIEW IMPORTANT REGISTRATION INFORMATION BELOW***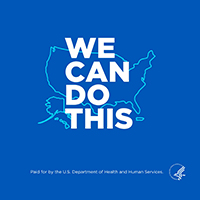 The American Library Association is partnering with the U.S. Department of Health and Human Services' (HHS) "We Can Do This" campaign to share trusted information about COVID-19 vaccines with parents and families with children.
The partnership focuses on information for parents and guardians of children younger than 12 years old. COVID-19 vaccines for children ages 5–11 were recommended by the Centers for Disease Control and Prevention (CDC) in November 2021. Currently, vaccination rates for ages 5–11 are significantly lower than older age groups: 34 percent of people ages 5–11 have received at least one dose, compared to 86 percent of people ages 12 and older.
The "We Can Do This" campaign provides a range of expert-verified outreach tools and sharable resources that libraries can use to inform their communities, including resources about COVID-19 vaccinations for children ages 5 and older. This on-demand webinar highlights ways that libraries can inform parents and families using the expert-verified outreach resources from HHS' "We Can Do This" campaign.
This webinar is sponsored by the American Library Association Public Policy & Advocacy Office.
Learning Outcomes
At the conclusion of this on-demand webinar, participants will be able to:
Describe CDC recommendations for COVID-19 vaccines for children and current COVID-19 vaccination rates among children;
Identify potential outreach activities that libraries can undertake regarding COVID-19 vaccines for children; and
Locate outreach resources regarding COVID-19 vaccines for children from HHS' "We Can Do This" campaign.
Who Should Attend
This free on-demand webinar is intended for all public library staff, particularly those with responsibilities related to health, family engagement, outreach, or partnerships.
Panelists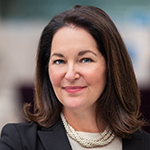 Melanie Huggins is Public Library Association (PLA) president and executive director of the Richland Library in Columbia, SC, which received the 2017 National Medal for Museum and Library Service, the nation's highest honor. Huggins was named a 2018 Woman of Distinction by the Girl Scouts of South Carolina – Mountains to Midlands for her lasting impact in the community, and was named a 2018 Woman of Influence by Columbia Regional Business Report. In 2018, she was the first woman to win the Stephen G. Morrison Visionary Award from One Columbia for Arts and History. Huggins has been included on Columbia Business Monthly's list of the Fifty Most Influential People for the past three years and was selected as an entrant to the Hall of Fame. Her work is influenced by her belief that libraries are uniquely positioned to make communities more livable, resilient, and inclusive.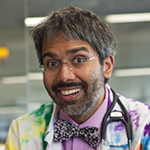 Dr. Dipesh Navsaria is a pediatrician working in the public interest. He blends the roles of physician, occasional children's librarian, educator, public health professional, and child health advocate. With graduate degrees in public health, children's librarianship, physician assistant studies, and medicine, he brings a unique combination of interests and experience together. Additionally, Dr. Navsaria is strongly engaged with early literacy programs in health care settings, particularly around ideas of early brain and child development, which include neurobiological effects of adversity and poverty upon the developing brain.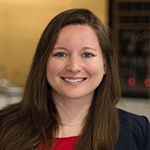 Erin Hemlin serves as a strategic partnerships director for the COVID-19 public education campaign within the Office of the Assistant Secretary for Public Affairs at the Department of Health and Human Services (HHS). In her role, she works to amplify the campaign's outreach through trusted messengers and community partners who can best reach underserved communities.
Prior to joining HHS, Hemlin served as the director of health policy and advocacy for Young Invincibles (YI), a national nonprofit organization that advocates for young adults. At YI, she oversaw health policy for the organization, and led YI's public education campaign focused on helping young people access health coverage. She has authored reports focused on young adult health and was a contributing author to the textbook Navigating Health Insurance. Her work has been frequently cited in the media, including major publications like NPR, NBC News, and The New York Times.
Important Registration Information
An ALA eLearning account is required to register for this free webinar. Don't have an account? Create one for free by going to the "Log in" menu located at the top right corner of your screen. No membership is required to create the account.
Accommodations
This on-demand webinar is closed captioned in English (United States).
If you have a physical or communication need that may affect your access to this on-demand webinar, please contact us at plawebinars@ala.org or 800-545-2433 ext. 5PLA (5752) prior to registering so we can attempt to provide appropriate accommodations.
Tech Requirements
To play this on-demand webinar you should use a browser with native HTML5 support. Please use the most up-to-date version available of Chrome, Safari, Firefox, Opera, or Edge. A fast Internet connection and computer is recommended.
Contact
This webinar is presented by the Public Library Association (PLA), a division of the American Library Association (ALA), and sponsored by the ALA Public Policy & Advocacy Office.
If you have questions or problems accessing a recording, send a message to plawebinars@ala.org or call 800-545-2433 ext. 5PLA (5752).