Fighting Fake News through Public Libraries
***BEFORE YOU REGISTER FOR THIS ON-DEMAND WEBINAR PLEASE REVIEW IMPORTANT REGISTRATION INFORMATION BELOW***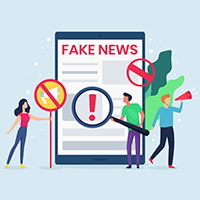 Fake news has become a new constant. Whether it's propaganda, advertainment, or literal fake news, misinformation is not going away. In a world where you can't trust everything you read, where can you turn? Unsurprisingly, many people turn to their local libraries.
Public libraries have worked hard to offer programs on this topic, but it can be tricky territory. Politics can be an issue in any library, but public libraries in particular have to be careful about alienating audiences.
So, how can we create safe, nonjudgmental opportunities to teach our patrons how to assess information for accuracy, bias, and legitimacy? How can we teach about fake news without it feeling forced or pedantic? By slipping it into programming that your audience wants to know more about! In this free on-demand webinar, participants learn strategies for using information literacy as a gateway to teach about fake news (and have it actually sink in).
Originally presented April 27, 2022.
Learning Outcomes
At the conclusion of this on-demand webinar, participants will be able to:
Identify topics (of local interest) where information literacy skills can easily translate to identifying fake news in the rest of the world;
Identify resources for locating primary documents to use in library programming;
Apply important information literacy strategies to their libraries' current programming; and
Create new programming for their libraries and communities that expand the use of information literacy.
Who Should Attend
This free on-demand webinar is intended for all public library staff and anyone with an interest in library programs that address fake news and misinformation.
Panelist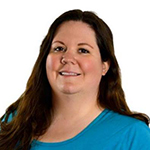 Sonnet Ireland has been a librarian for over a decade, working in both academic and public libraries. She is currently the director of the Washington Parish Library in Franklinton, LA. She has written articles and given presentations on the topic of fake news both locally and nationally, and much of her research is focused on ways to counteract fake news through public news/media literacy. As past president of the Louisiana Library Association and a newly-elected ALA councilor-at-large, she is dedicated to advocating for library staff and the work they do, especially in her state.
Important Registration Information
An ALA eLearning account is required to register for this free webinar. Don't have an account? Create one for free by going to the "Log in" menu located at the top right corner of your screen. No membership is required to create the account.
Accommodations
This on-demand webinar is closed captioned in English (United States).
If you have a physical or communication need that may affect your access to this on-demand webinar, please contact us at plawebinars@ala.org or 800-545-2433 ext. 5PLA (5752) prior to registering so we can attempt to provide appropriate accommodations.
Tech Requirements
To playback this archived webinar you should use a browser with native HTML5 support. Please use the most up-to-date version available of Chrome, Safari, Firefox, Opera, or Edge. A fast Internet connection and computer is recommended.
Contact
This webinar is presented by the Public Library Association (PLA), a division of the American Library Association (ALA).
PLA members make it possible for us to provide continuing education opportunities like this webinar at no cost. We thank our members for their continuous dedication to the advancement of the public library field and our association.
If you have questions or problems accessing a recording, send a message to plawebinars@ala.org or call 800-545-2433 ext. 5PLA (5752).