Tackling Racism and Bias in the Library Catalog
***BEFORE YOU REGISTER FOR THIS ON-DEMAND WEBINAR PLEASE REVIEW IMPORTANT REGISTRATION INFORMATION BELOW***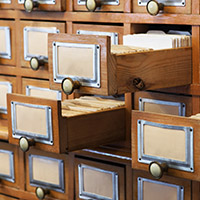 The Library of Congress Subject Heading (LCSH) "illegal aliens" is viewed as insulting and biased by many immigrants and U.S. citizens alike. Although LCSH recently updated the terminology to "noncitizens" and "illegal immigration," many library professionals and social justice advocates consider the retention of the term "illegal" as hugely problematic. Brooklyn (NY) Public Library (BPL) and The New York Public Library (NYPL) have joined forces to replace and maintain less offensive terminology within both systems' catalogs.
In partnership with BookOps (the NYPL and BPL shared technical services collaboration), over sixty-five variations of this terminology were identified and replaced in thousands of catalog records. The team launched a series of public programs and community engagement sessions to connect with users about the harm caused by problematic classification language, furthering their commitment to learning how libraries may continue addressing racist and biased terminology in classifying their respective collections.
In this on-demand webinar, staff from BPL, NYPL, and BookOps share resources for libraries looking to make and maintain local revisions to subject headings. Learn technical procedures and guidance, tips for organizing internally (including getting buy-in from leadership), and how to engage patrons and other stakeholders around these changes, regardless of the size and shape of your library.
Originally presented December 16, 2021.
Learning Outcomes
At the conclusion of this on-demand webinar, participants will be able to:
Recognize the ways in which systemic racism and bias are hidden within library catalog records and metadata;
Understand the opportunities and limitations in addressing problematic language in the catalog;
Leverage procedures, processes, and other resources appropriate for all libraries; and
Design community engagement and public programming around the use of catalog language.
Who Should Attend
This free on-demand webinar is intended for public library directors and administrators, catalogers, collections managers, and front-line staff eager to find new areas for diversity, equity, and inclusion advocacy.
Panelists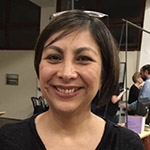 Paloma Celis Carbajal is the curator for Latin American, Iberian, and U.S. Latino collections for The New York Public Library (NYPL) research libraries. She is responsible for the development of the collections in these areas in the Arts, Humanities, and Social Sciences. Prior to joining NYPL, she served for over fourteen years as the bibliographer for Ibero-American Studies and Romance Languages collections at the University of Wisconsin-Madison.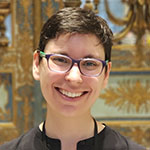 Melissa Gasparotto is associate director of research services and institutional partnerships for The New York Public Library (NYPL) research libraries. In this role she provides leadership in establishing a consistent user experience across all NYPL research libraries' strategic services and collection initiatives, and works to develop and sustain institutional partnerships around collections services. She previously served for nine years as the subject specialist librarian for Latin American and Latino/a Studies at Rutgers University Libraries.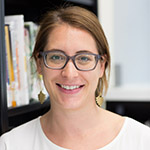 Amy Mikel is the director of customer experience at Brooklyn Public Library (BPL), responsible for conceptualizing and implementing exceptional customer experience strategies—especially those pertaining to reference, circulation, and collections—across BPL's sixty branch locations.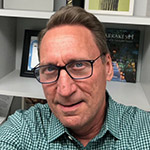 Steven Pisani is the assistant director of cataloging at BookOps, the shared technical services collaboration of The New York Public Library and Brooklyn Public Library, and is responsible for coordinating all aspects of the cataloging process for the circulating and research collections of both institutions. He previously was head of cataloging and interlibrary loan services at Westchester (NY) Library System.
Important Registration Information
An ALA eLearning account is required to register for this free webinar. Don't have an account? Create one for free by going to the "Log in" menu located at the top right corner of your screen. No membership is required to create the account.
Accommodations
This on-demand webinar is closed captioned in English (United States).
If you have a physical or communication need that may affect your access to this on-demand webinar, please contact us at plawebinars@ala.org or 800-545-2433 ext. 5PLA (5752) prior to registering so we can attempt to provide appropriate accommodations.
Tech Requirements
To playback this archived webinar you should use a browser with native HTML5 support. Please use the most up-to-date version available of Chrome, Safari, Firefox, Opera, or Edge. A fast Internet connection and computer is recommended.
Contact
This webinar is presented by the Public Library Association (PLA), a division of the American Library Association (ALA).
PLA members make it possible for us to provide continuing education opportunities like this webinar at no cost. We thank our members for their continuous dedication to the advancement of the public library field and our association.
If you have questions or problems accessing a recording, send a message to plawebinars@ala.org or call 800-545-2433 ext. 5PLA (5752).