Understand Your Library's Community Better with Census Data
***BEFORE YOU REGISTER FOR THIS ON-DEMAND WEBINAR PLEASE REVIEW IMPORTANT REGISTRATION INFORMATION BELOW***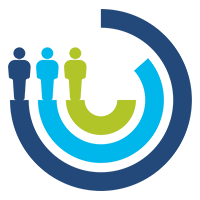 How well do you understand the diverse communities your library serves? Leveraging Census data can inform program and service development at your library. Data on education, home Internet use, income and poverty status, languages spoken, housing characteristics, and more can help you understand your patrons and reach more. Panelists discuss how they use Census data to make decisions that better meet the needs and interests of their communities. Census data can also be used in tandem with the library's output and outcome data. Learn how PLA's tools, including Project Outcome and Benchmark: Library Metrics and Trends, and others can assist in connecting Census data to library metrics. Panelists also share examples and tips that can help your library make the most of all the data available to you.
Originally presented December 8, 2021.
This on-demand webinar—the fifth of six—is presented as part of the Census Data Literacy project, an initiative of PLA in partnership with ALA's Public Policy and Advocacy Office, which aims to build data literacy skills among library staff with the overall goal of promoting awareness and use of U.S. Census data in their communities. These webinars will be facilitated by Karen Brown, adjunct consultant, ACRL Consulting Services.
Learning Outcomes
At the conclusion of this on-demand webinar, participants will be able to:
Develop community analysis strategies that leverage Census data to better understand the diverse communities their library serves;
Discover library planning processes that use Census data to inform service, programming, and resource decisions; and
Be more familiar with tools and resources that incorporate both library and Census data and can assist libraries with community analysis and planning.
Who Should Watch
This free on-demand webinar is intended for library administrators and staff who plan programs and services and develop collections.
Panelists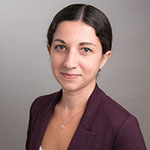 Sara Goek is program manager at PLA. She is responsible for supporting PLA's data and research efforts and developing related training content. Prior to joining PLA, she was a Mellon/ACLS Public Fellow at the Association of College and Research Libraries and contributed to efforts to improve research about academic library contributions to student learning and success. She holds a PhD in History/Digital Arts and Humanities from University College Cork (Ireland).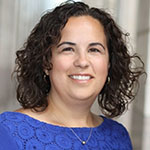 Anne Kemmerling has worked for the Denver Public Library for just over fifteen years in different branches and roles—youth programming, reference librarian, branch manager, manager of innovation and strategy, and now in her current role as director of neighborhood services. A couple years into her professional career she pursued and completed her MBA from the University of Colorado. She believes in a strong sense of community and is constantly pursuing connections and relationships for the library to best serve and be a part of the Denver community.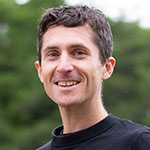 Nicholas Weber is assistant professor at the University of Washington iSchool, where he teaches and does research in the areas of systems analysis and design, software sustainability, and data curation. He is a principal investigator with the Open Data Literacy project, which is focused on improving accessibility and use of open data (including Census data), specifically for communities that can benefit most from public sector information. Weber, who holds a PhD from the University of Illinois, was a 2020 recipient of Library Journal's Movers and Shakers award.
Important Registration Information
An ALA eLearning account is required to register for this free webinar. Don't have an account? Create one for free by going to the "Log in" menu located at the top right corner of your screen. No membership is required to create the account.
Accommodations
This on-demand webinar is closed captioned in English (United States).
If you have a physical or communication need that may affect your access to this on-demand webinar, please contact us at plawebinars@ala.org or 800-545-2433 ext. 5PLA (5752) prior to registering so we can attempt to provide appropriate accommodations.
Tech Requirements
To playback this archived webinar you should use a browser with native HTML5 support. Please use the most up-to-date version available of Chrome, Safari, Firefox, Opera, or Edge. A fast Internet connection and computer is recommended.
Contact
This webinar is presented by the Public Library Association (PLA), a division of the American Library Association (ALA).
PLA members make it possible for us to provide continuing education opportunities like this webinar at no cost. We thank our members for their continuous dedication to the advancement of the public library field and our association.
If you have questions or problems accessing a recording, send a message to plawebinars@ala.org or call 800-545-2433 ext. 5PLA (5752).