Centering Teens in the Fight against Censorship
***BEFORE YOU REGISTER FOR THIS WEBINAR PLEASE REVIEW IMPORTANT REGISTRATION INFORMATION BELOW***
Attempts to ban books from classrooms and libraries disproportionately target stories for and about young adults, especially those reflecting historically marginalized communities. Public libraries have a role to play in empowering and educating teens and young adults to fight for their right to read freely. Join representatives from Brooklyn Public Library, Seattle Public Library, and Austin Public Library as they share strategies for helping teens to engage in intellectual freedom advocacy and make their voices heard.
Learning Outcomes
At the conclusion of this webinar, participants will be able to:
Verbalize the goals of the Books Unbanned campaign, and how they may be replicated in other libraries;

Understand how libraries can proactively protect the needs and rights of youth regarding reading access;

Recognize areas where teens need support and guidance in developing as community advocates and peer leaders; and

Develop intellectual freedom resources and programming for young adults.
Who Should Attend
This webinar is intended for public library directors and administrators, circulation/collections managers, teen services coordinators, and front-line staff eager to educate and empower teen readers..
Panelists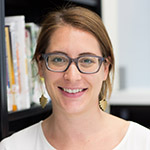 Amy Mikel (she/her) is the director of customer experience at Brooklyn Public Library, responsible for implementing exceptional library services in the areas of reference, circulation, and collections across sixty-one branch locations. She oversees the library's circulating print, media, eBooks, and database collections, as well as the processes and policies which govern patron account management and materials circulation. Amy is part of the team recently named Library Journal's 2023 "Librarians of the Year" for their efforts on the Books Unbanned anti-censorship campaign.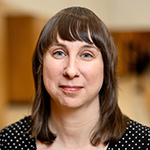 Karen Keys (she/her) is coordinator of young adult services at Brooklyn Public Library, where she oversees programs and services for teens at sixty-one locations. She advocates a for-teens-by-teens service model and provides training, mentoring, and coaching to young adult services staff throughout Brooklyn. Karen is part of the team named Library Journal's 2023 "Librarians of the Year" for their efforts on the Books Unbanned anti-censorship campaign.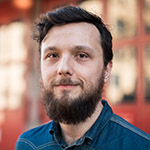 Bo Kinney (he/him) is the circulation services manager at the Seattle Public Library, where he is responsible for implementing and improving lending procedures. Bo has worked for the Seattle Public Library for seventeen years in several roles, including mobile services, digital collections, reference, and circulation. In all of his positions, he has focused on innovative ways of increasing access to library resources. Bo helped the Seattle Public Library launch its Books Unbanned program in April, 2023, and is proud to stand with Brooklyn and other libraries in protecting the right to read for teens and young adults.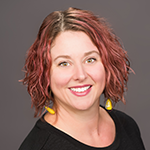 Kathleen Houlihan (she/they) is a teen librarian at the Central Library at Austin Public Library (APL). She's worked for APL for fifteen years and loves advocating for youth leadership and decision making in library teen spaces, services, and programs. A graduate of the University of Texas at Austin's School of Information, Kathleen has spent most of her career working with teens, including those in juvenile justice and shelter settings, where she's seen the positive outcomes of teen decision making at their most powerful.
Important Registration Information
Log into or create your ALA eLearning account
An ALA eLearning account is required to register. Don't have an account? Create one for free by going to the "Log in" menu located at the top right corner of your screen. No membership is required to create the account.
Redeem your signup code to complete your registration
Once you've registered for this webinar, a signup code will be added to your ALA eLearning account and emailed to you. Find the signup code on your signup code page, then redeem it on your account's dashboard to complete your enrollment in this live webinar.
Review the ALA eLearning FAQ if you need more information.
Accommodations
This live webinar will be CART captioned in English (United States). Zoom desktop client or mobile app is required to access captions.
Attendees using screen readers are advised to turn off speech prior to joining the Zoom event because PLA webinars make extensive use of chat functionality. Attendees who find chat distracting may wish to disable it in the Zoom event, as PLA moderators will verbally highlight important topics raised in chat and chat transcripts will be provided post-webinar.
If you have a physical or communication need that may affect your participation in this webinar, please contact us at plawebinars@ala.org or 800-545-2433 ext. 5PLA (5752) at least two weeks prior to the webinar. Without prior notification of need, we may not be able to provide appropriate accommodations for the live event.
Archived Recording
If you're unable to attend this live webinar, an archived recording will be available to all registrants typically within 1–3 business of the live event. Access to closed captions will be provided in the webinar recording.
Tech Requirements
This webinar will be presented using the Zoom platform. Please review Zoom technical requirements and support information, and test your connection.
Once you've joined the webinar, there are two ways to connect your audio: via computer (VoIP) or via telephone. No microphone is required. PLA works with its webinar platform provider to assure the highest quality audio is being delivered to attendees. However, variables over which PLA has no control—such as the speed of your Internet connection or traffic on your local network—can affect the end quality of the webinar audio delivered by your computer. Each webinar's audio is also available by telephone via a toll number, so we recommend you have access to a long-distance enabled phone as a backup in case you experience audio issues with VoIP. If you do encounter any problems during the webinar, you will receive a link to its archived recording within a week of the live event and can review anything you missed.
Contact
This webinar is presented by the Public Library Association (PLA), a division of the American Library Association (ALA).
Questions about this webinar? Please contact us at plawebinars@ala.org or 800-545-2433 ext. 5PLA (5752).