Orientation to Library Simplified: The Library-Driven Platform
***BEFORE YOU REGISTER FOR THIS ON-DEMAND WEBINAR PLEASE REVIEW IMPORTANT REGISTRATION INFORMATION BELOW***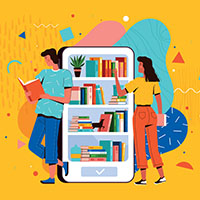 Library Simplified is a free and open-source e‑reading software suite that allows libraries to manage their collections and control the patron experience for finding, borrowing, and reading library e-books. For libraries with multiple collections, it unifies the patron experience to a single interface using the SimplyE e-reading app for both iOS and Android devices.
In this on-demand webinar, Digital Public Library of America (DPLA) and its partners from the state of Connecticut and LYRASIS will provide an overview of Library Simplified and the rest of the library-driven platform. The webinar will include an orientation to the technology, including a live demo of the app and the middle-ware that powers it. The webinar will focus on how libraries can roll out the Library Simplified platform, which was built by libraries for libraries, and how getting involved can advance the mission of libraries and improve access for Americans.
Originally presented January 13, 2021.
Learning Outcomes
At the conclusion of this on-demand webinar, participants will be able to:
Understand the library-driven platform, how it works, and the benefits;
Be familiar with the SimplyE app and how your library can use it to improve access; and
Know what options the DPLA Exchange offers and how DPLA is approaching publishers to advocate for the best possible options.
Who Should Attend
This on-demand webinar will be relevant to all public library staff, especially library directors, those working on library technology, and in collection development. No previous knowledge is required.
Panelists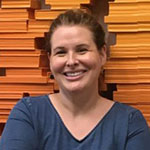 Jill Blades is DPLA e-books outreach program leader, working to improve access to e-books, audiobooks, and other published digital materials for libraries and their patrons. Jill came to DPLA from Baker & Taylor, where she worked with school and public libraries around the country, most recently as their field sales consultant for public libraries in the Southeast. Jill holds a BA in philosophy from the College of Charleston.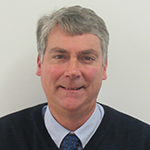 Brad Bullis is digital content and innovation coordinator, Division of Library Development, Connecticut State Library, and is leading the statewide roll out of SimplyE and Library Simplified in Connecticut.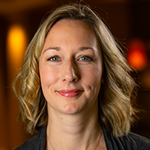 Carissa Egan, program leader for new technology services, joined the LYRASIS team in April 2017. She is primarily responsible for developing strategies to expand the services that LYRASIS offers as well as for implementing improvements to the existing suite of LYRASIS hosted services. Carissa has over a decade of experience working with open source technologies and developing cloud-based services for cultural heritage organizations. Prior to LYRASIS, Carissa was the Services Manager at DuraSpace where she coordinated the direction of the DuraCloud, DSpaceDirect, and ArchivesDirect services. As brand manager, Carissa brings a passion and dedication for creating sustainable open source services that meet the needs of the community. She is a proud alumnus of Syracuse University's School of Information Science.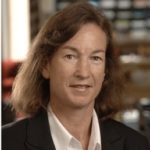 Michele Kimpton is DPLA director of business development and senior strategist. Previously, Michele worked as chief strategist for LYRASIS and CEO of DuraSpace, where she developed several new cloud-based managed services for the digital library community and developed new sustainability and governance models for multiple open source projects. Michele is a founding member of both the National Digital Strategic Alliance and the International Internet Preservation Consortium. In 2013, she was named a digital preservation pioneer by the Library of Congress. Michele holds an MBA from Santa Clara University and a BS in mechanical engineering from Lehigh University.
Important Registration Information
Log into or create your ALA eLearning account
An ALA eLearning account is required to register. Don't have an account? Create one for free by going to the "Log in" menu located at the top right corner of your screen. No membership is required to create the account.
Redeem your signup code to complete your registration
Once you've registered for this on-demand webinar, a signup code will be added to your ALA eLearning account and emailed to you. Find the signup code on your signup code page, then redeem it on your account's dashboard to complete your enrollment in this on-demand webinar.
Review the ALA eLearning FAQ if you need more information.
Accommodations
This on-demand webinar is closed captioned in English (United States).
If you have a physical or communication need that may affect your access to this on-demand webinar, please contact us at plawebinars@ala.org or 800-545-2433 ext. 5PLA (5752) prior to registering so we can attempt to provide appropriate accommodations.
Tech Requirements
To play this on-demand webinar you should use a browser with native HTML5 support. Please use the most up-to-date version available of Chrome, Safari, Firefox, Opera, or Edge. A fast Internet connection and computer is recommended.
Contact
This webinar is presented by the Public Library Association (PLA), a division of the American Library Association (ALA).
If you have questions or problems accessing a recording, send a message to plawebinars@ala.org or call 800-545-2433 ext. 5PLA (5752).